Folk music revival on the streets as more singer/songwriters  busking  —
New videos from street pop superstar Passenger + original street folk music entertainers world wide —
It is all about the story in folk music. It has that in common with Rap and Country. After enjoying some of these videos you may want to go where they play and hear some more stories live . These are the stories that are deep around us. Songs of tremendous energy and often available on a street near you.
Passenger takes the lead in street pop entertainment
It may be no coincidence that the premier busking street pop star is a folk/rock pop singer songwriter. It seem we can find a lot of folk song composer entertainers busking today. The reason is that there is not a great living in record distribution and sales for that market. Original material more and more is being presented bought and paid for on the street. Many of the following songs and performances express an air of sophistication beyond the realm of our popular conception of folk. But they are still delivered the old fashioned way. Just acoustic guitar, and vocals.
This  is a really nice montage of a performance in Belgium. Has a lot more than simple guitar and vocals in the arrangement, but you get that when you become a super Street Pop star.
Music video of Passenger performing a surprise gig in the Koningsgalerij / Galerie du Roi in Brussels.
New folk rock Street Pop stars on the horizon
Modern Roots in Australia
Such a great variation on a a series of simple folk motifs. A fresh approach for sure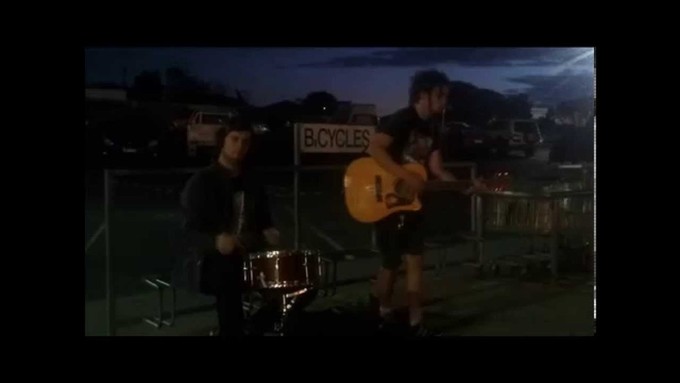 Folk Punk band Dead Peasants busking in Burwood East, Melbourne. Original song Thanks Bastards by Mischief Brew peasantsofdeath.bandcamp.com
Very nice..The energy is tremendous.
For those of you who only read the words and don't always watch the videos this is for you. Please read the entire remainder of this paragraph. If you have not heard really good authentic, Australian folk pop recently, you need to just stop whatever you are doing right now. Bring the kids in around the kitchen table and just take a moment to listen to this cause this is what it is all about
Bristol Delivers Again
Now we go back to UK way and pick up uet another good street pop, folk style rockers.
The mega talented duo from Brighton busking. Check out open mics at the fiddlers elbow on Sunday evenings and the sidewinder on Tuesdays.
So if you thought the Australian folk duo was good this is a more melodic and harmonious version. Tight vocals set this duo apart in a definitive way they own outright.
It's a big day in the world of Street Folk music. First Australia, then Bristol now somewhere in the US Carolina's.
via YouTube Capture
This original sounding composition is performed with raw skill just beginning to be unleashed. The story telling poetry is clear. His performance expresses a resonance of personal experiences lived and learned. Looking for more from Giorgi Morgan.