Hot new videos from some up and coming street entertainment professionals —
NEW TREND – More buskers creating their own YouTube channels —
Every week around Wednesday or so Street I Am gets curious and starts looking for hot new busker videos that we have not seen before. We especially look for videos released within the last week or so, Seems like a lot of times when we do this, a theme emerges. Today we found three balladeers. Two of them are original songwriters with new videos. The other video is a timeless performance. It features busker Paul Grubb singing a traditional style Scottish ballad that has to be heard.
http://www.yo... A fairly good rendition of this song. The performance is committed and clear. Sounds like gypsies to me.
Nice warm up on our hot new video parade.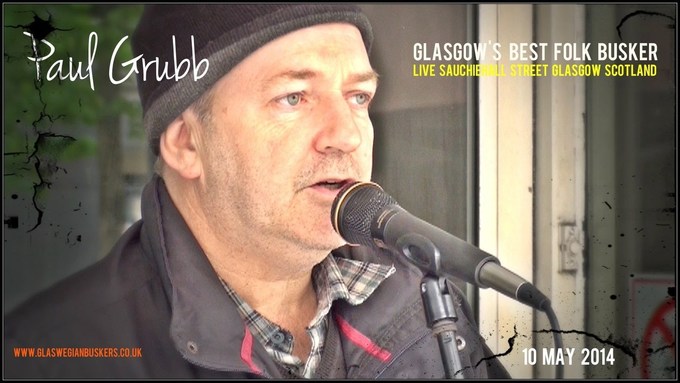 Riveting folk music, perfectly matched to Glaswegians and sung with more than enough emotion. Great stuff and deserves to go up and onwards. More info… htt…
This man has a story to tell like no other. So lift up your ears and be listening now to what is being imparted. Perhaps you say you have heard it before. But if you have, I'm sure you've not been hearing it as you will in this telling. But even if you have heard it told this way before, you will still be the better for hearing it again.
Paul Grubb rules!
Alton Wahlberg – The Bearded Busker – Busking in Birmingham So I recently went on a little busking tour stopping off at a different city every day for a spot…
Hot new Alton Wahlberg video. He is on a busking tour. Here he is in Birmingham. He has his own YouTube channel and posts really good video like this one.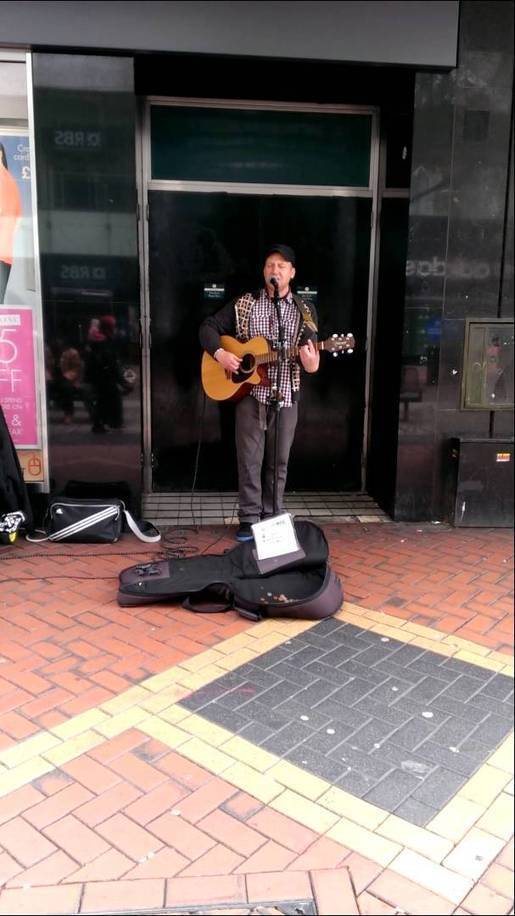 Birmingham based busker Tony Scott singing Hey There Delilah Spring Season 2014
Original song I think and so well done that you won't believe that people aren't blocking this shot, just to hear and see better.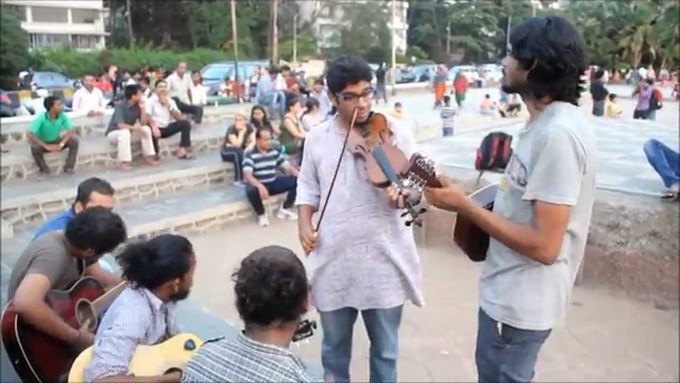 'Kabir Cafe' are one of the 30 different artists committed to reclaiming public spaces for the arts in Mumbai through NSPA. National Streets of Performing Ar
…
When we first began subscribing to this Mumbai channel the videos were not as good. As they spread the word though, better musicians are beginning to take an interest in reclaiming public spaces. This hot new video is showing the promise of a great new cultural mix from this part of the world.
I'm a happy puppy. Look what happens when I let my companions out to play with me! 😀 Be part of my next video: http://www.Patreon.com/SpandyAndy Main channe… Let be clear this is not a busking video. It is however by a world famous busker who is an excellent entertainer. Now he wants you to be a part of his next video. What could go wrong?