FEATURED STORIES MAY 2014 —
Top Street Entertainment, headlines from the Newswire  —
Busking Project, Shepard Fairey, Wall Street art bull, environmental art, and even politics —
Our FEATURED STORIES MAY 2014 are posted with the most recent first and the beginning of the month at the end
JOE Tullamore DEW and street performers team up for youbloom 2014 JOE Tullamore D.E.W has teamed up with The Busking Project, a social enterprise showcasing the work and championing the rights of street performers around the globe, to launch… —  This deserves to be the lead story. Busking Project is an organization, some may say the most important organization for the rights of street performers world wide.  Street I Am hopes that this is the first of many high profile collaborations between products and non-profits for street culture advancement. Congratulations
FEATURED STORIES MAY 2014, Survival Pick  —  Street Art Highlights The Importance And Useful Properties Of Weeds PSFK In order to reach a wider audience, and challenge people's preconceptions, the talented Portuguese street artist Alexandre Farto, also known as Vhils, has been commissioned to…  —  Herbs are food. Herbs are medicine. Herbs are becoming fashionable  on the street art scene and herbs are also weeds. But just because they are weeds doesn't mean they need to go to waste. That is the theme of this street art meets botanical beauty collaboration in the UK.
FEATURED STORIES MAY 2014 cont.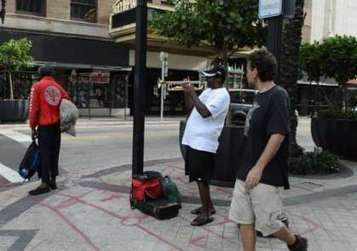 Do you like live music? Do you like it for free or near free? If you answer yes to one or both of these questions, you may wonder why there is almost no street music in Miami compared to other majo… 

Click here to read more… (Wall Street's iconic bronze charging bull is actually an illegal piece of street art!  —  WHO KNEW? If this is true then either wall Street is slightly more criminal than we imagined or Street art is a bit more legit. Maybe both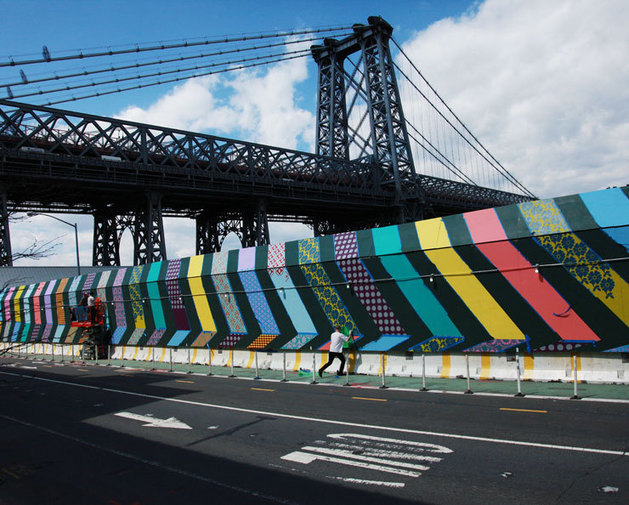 Done in collaboration with Brooklyn Street Art, the murals, a.k.a.  —  Another Street art marketing tie in with a very community oriented approach.

Politics and law, two FEATURED STORIES MAY 2014

The new New Orleans council, sworn in on May 5, has set no timeline for tackling a revamp of the city's noise ordinances. 

Maryland's governor is captured in Annapolis playing a six-string banjo on City Dock.  —

FEATURED STORIES MAY 2014; Did you know?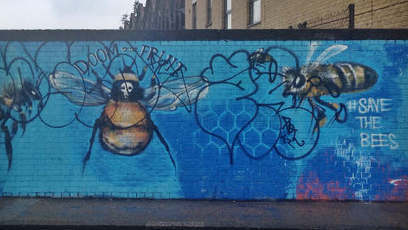 It is true people. If we lose bees we in deep deep doodoo  —  It is not only the plight of man's separation from a few life enhancing herbs that is gaining natural inspiration these days. The plight of the bumblebee is a bit more problematic as well. If you don't want to read the article then I will sum it up. It's going to be a bitch eating without them. Enjoy some art and get some smarts.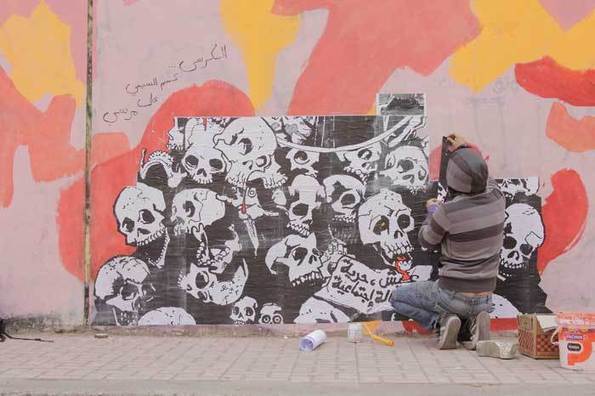 articles/Artists and writers defy censorship in Egypt
Street I Am's insight:
Seems like Abdel Fattah el-Sisi is not really the peoples choice. Seems like you get two choices in Egypt these days. Muslim radical extremist leaders or military strongmen. Pyramids anyone?
A new cheeky Banksy-style graffiti mural has appeared in Boston.   —  Gee whiz people. seems like everything is some kid of Banksy these days.
ANGRY passers-by who saw a group of security guards assaulting and chasing away some blind buskers reacted by burning police vehicles and a fire engine in Foshan, Guang-dong, China Press reported.  —  Do not be messing with certain buskers in certain localities in China or you will face the swift justice and righteous wrath of the people.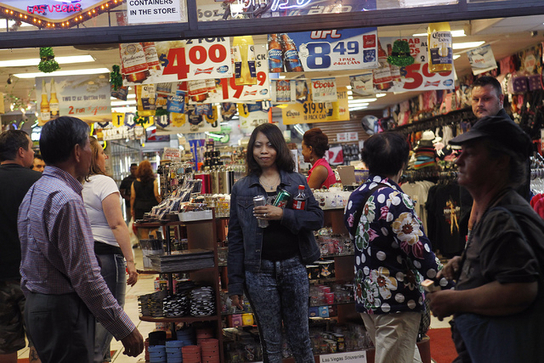 The Las Vegas City Council's version of the blame game went on for three hours last week, as the big boys and the little guys argued over who is to blame for the drunken follies occurring at the Fremont Street Experience.
http://www.reviewjournal.com/news/las-vegas/booze-and-busker-battle-underway-downtown-las-vegas
FEATURED STORIES MAY 2014, Human Interest
USED as we are (living in central Chichester), to the oft-time cacophonous wailings of the Saturday 'busking' scene, my ear was pleasurably surprised to catch the mellow tones of a brass band.
A row over the decision to arrest a band hailed as London's best buskers by Mayor Boris Johnson is raging on today after a community leader voiced his support for a police crackdown on busking.  —  This is a continuation of the story you will read about a few storied down. These are the Mayor of Londo's favorite buskers and something went horribly terribly wrong.
FEATURED STORIES MAY 2014; Outrageous Streets Dept.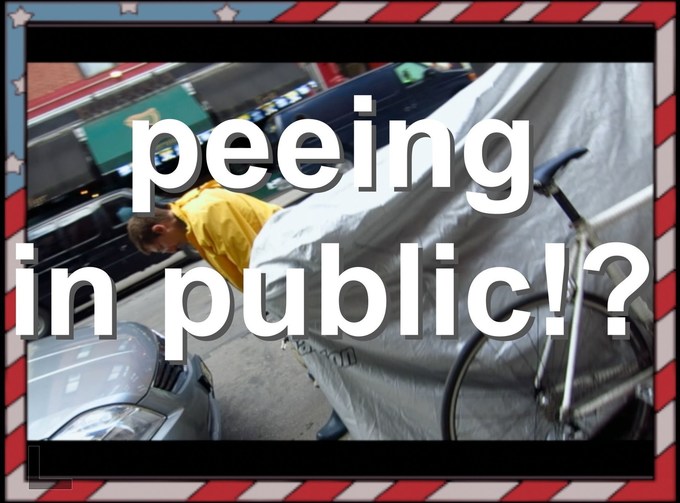 This video is about Vlog :). RAPS. MAN PEES IN PUBLIC. NYC STREET FAIR. HELL'S KITCHEN. RAPS. let's be friends, my main youtube channel: http://bit.ly/1glWgh...
FEATURED STORIES MAY 2014, cont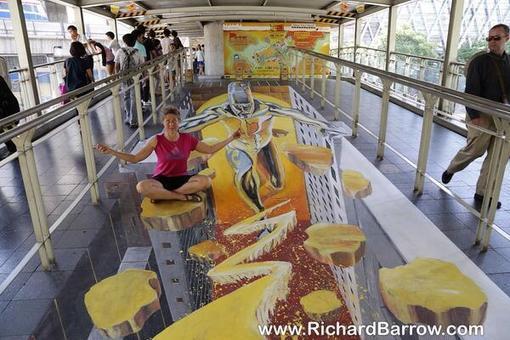 Living Arts Festival at Ratchaprasong #Bangkok featuring 3D street art on the skywalk http://t.co/FMQNV6qNyA 

Charleston has a new set of eyes looking over its peninsula. The 'Obey Giant' icon is now watching over Marion Square and the hometown of its artist.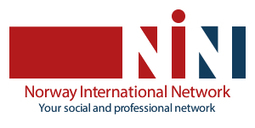 From Wednesday, both street musicians and other kinds of music in the area would be banned from eight o'clock in the morning until five in the afternoon as far up Karl Johan as Dronningens gate, reported Norwegian … 
Mysterious British graffiti superstar Banksy was named 'Person of the Year' at the annual Webby Awards held in New York on Monday night, despite predictably being a no-show at the event.
Boston Spirit; FEATURED STORIES MAY 2014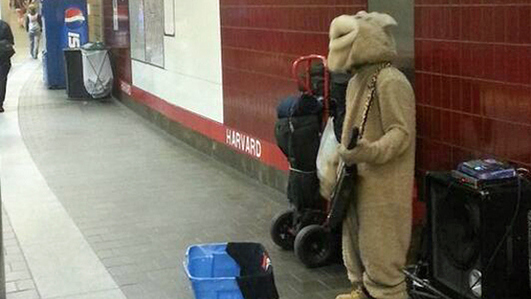 The street performer known as Keytar Bear  —  This is the happy ending toa a story a few down from here. This fluffy folksy icon of the Boston street music scene was ruthlessly assaulted and the Bostonians were outraged.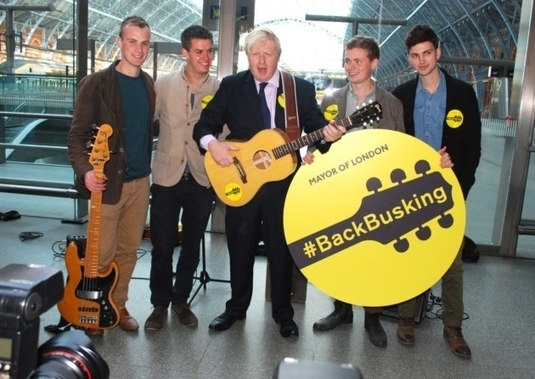 A Cricklewood band who won a busking competition organized by the Mayor of London were arrested by police for playing in public incentral London.  —  Boris and his best buskers who later were busted.
FEATURED STORIES MAY 2014 USA Patriot Time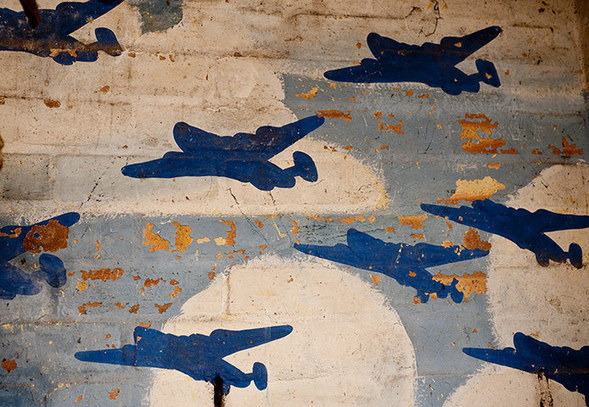 Not really streets as we know them today, but they were their streets

The attack on the street musician known as Keytar Bear was released to police and the news.

A member of an internet forum devoted to Banksy recently posted an illustration parodying the artist's "Sirens of the Lambs" image. ___________

Street performers in Santa Fe face new restrictions after the City Council approved changes to the busking ordinance Wednesday night. ___________________
FEATURED STORIES MAY 2014, Religion Section
Threat of jury trial prompts street preacher's release – Macon, GA Telegraph (blog)

Macon Telegraph (blog) Charges dropped for street preacher jailed since Cherry Blossom Macon Telegraph (blog) Larry Patrick Craft, 54, and Josiah James Craft, 23, were arrested after refusing to leave Cherry Blossom Festival activities at Central…
FEATURED STORIES MAY 2014