Bsnksy, Mehdi Ghadyanloo, Vhils, Paulo Ito, Shepard Fairey, more
Paris, Los Angeles, Saudi Arabia, Iran, Poland, more
Street art May, may be the vest so far this year.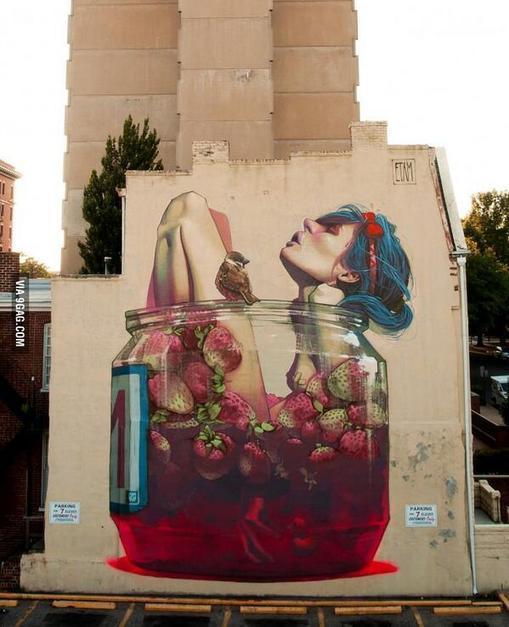 – http://t.co/6NH1v3eRre
Artist 'Fabieke' Street Art wall in Italy http://t.co/Gt8XSG8MnE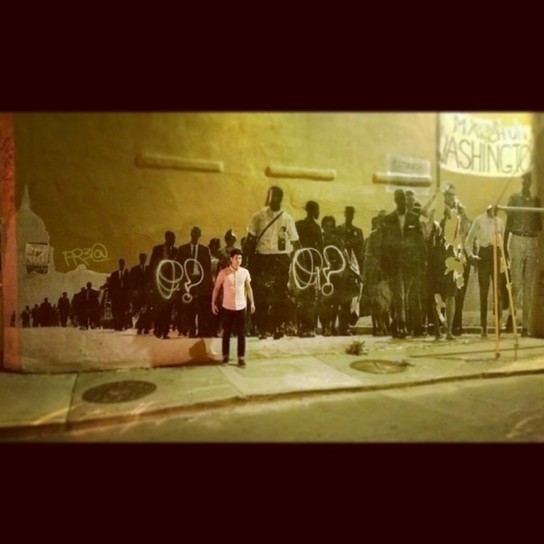 harryshumjr's photo on Instagram (Street art in Atlanta. Joining the march through paintings. #itssalmonnotpink http://t.co/SaEGQl6Kul)
When the modern Street Art from COPE2, SEEN, OBEY, ANDRE, SPACE INVADER, BANKSY or KEITH HARING and J.R invades the streets of Paris in the 1900s… A nice set  — Very whimsical sh.t. Look for more photoshop street art fantasy this year. Beware of Photoshop creations posing as real.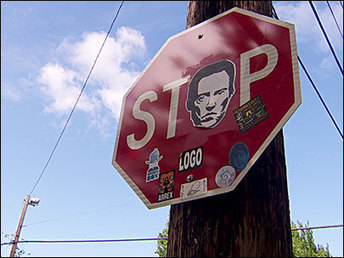 ART MAY SAFETY FIRST;  —   Street signs in one Southeast Portland neighborhood are being covered with stickers and tags. Some call it art, others call it annoying.  — 
I have some mixed feelings about this one. If I am driving and I see the sign as featured in this picture I know it is a stop sign, no problem. But sometimes it is totally a mess and a  real hazard. It's common sense people. Teach the kids
Love this new brilliant Street Art Stencil by 'Ades Cruz' in Mexico – http://t.co/YER7qZqHcq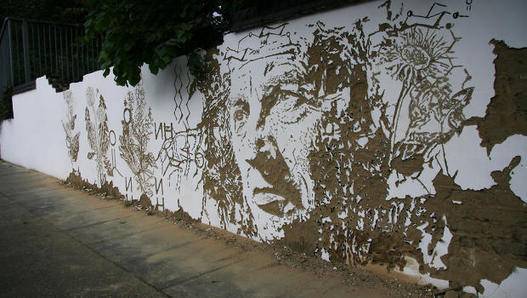 The ART MAY FAVORITE STORY;  —  Phytology project explores the common ground between street art and weeds.  —
What's growing on here anyway? Ha ha ha. Why are weeds perhaps one of the poor peoples greatest assets? Why does our world always put poor people where there are weeds? Can a weed save your life or ease your disease? Are weeds only for poor people or for anyone who has knowledge to appreciate them? Why are weeds always free and why are so many of them so miraculous?
"Weeds are basically a plant growing in the wrong place, just as graffiti is an artwork or method of communication that exists outside conventional institutions," says Michael Smythe the producer of this nature reserve street art event. They are just art in the wrong place. Like art they are difficult to control. That is why Portuguese street artist Vhils is whipping up some demonstrative designs for our edification. The Phytology project  features such life saving herbal mainstays as, Black Mustard, Common Nettle, and the irrepressible Feverwort, just to name a few. My personal all time favorite weed is the dandelion. Go check it out. I'll bet there is a weed there, just for you.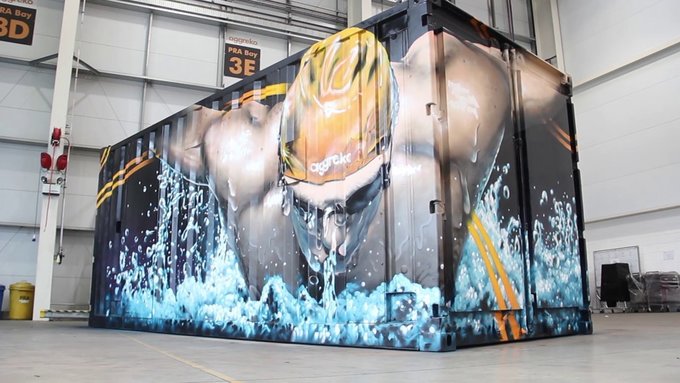 Around 75 of Scotland's senior business leaders met at Aggreko's global manufacturing hub in Dumbarton to kick start the company's campaign to build a lasting Commonwealth
Here's 3 from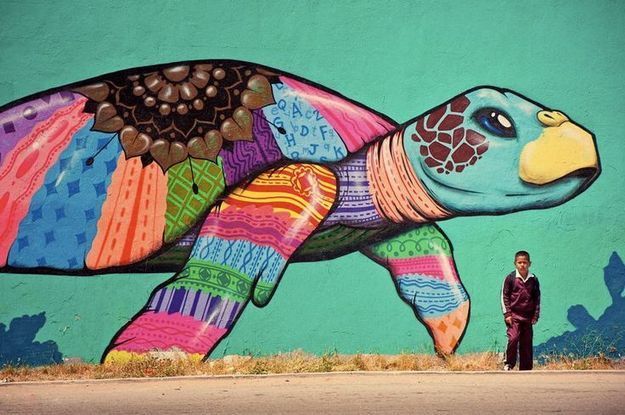 I would really love to go to Tijuana just to see this thing before it fades.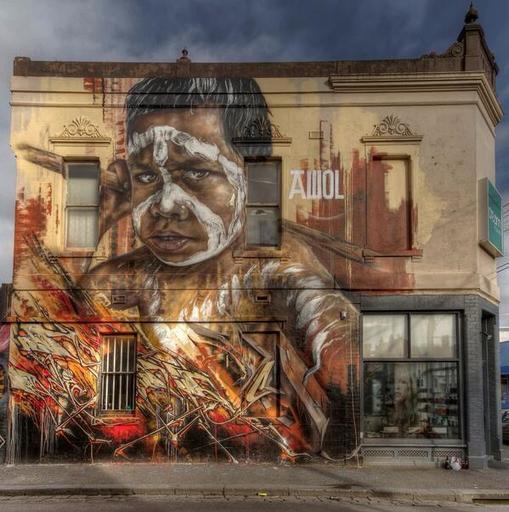 http://t.co/bYD10LJRl6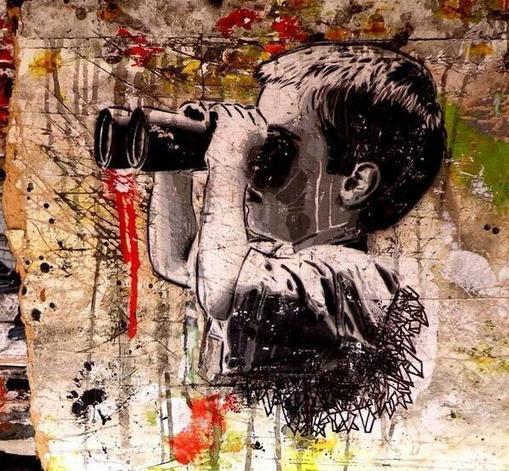 Artist 'AC 3 Monitor' Street Art Stencil 'Sync Bombs'   http://t.co/9SX482npH5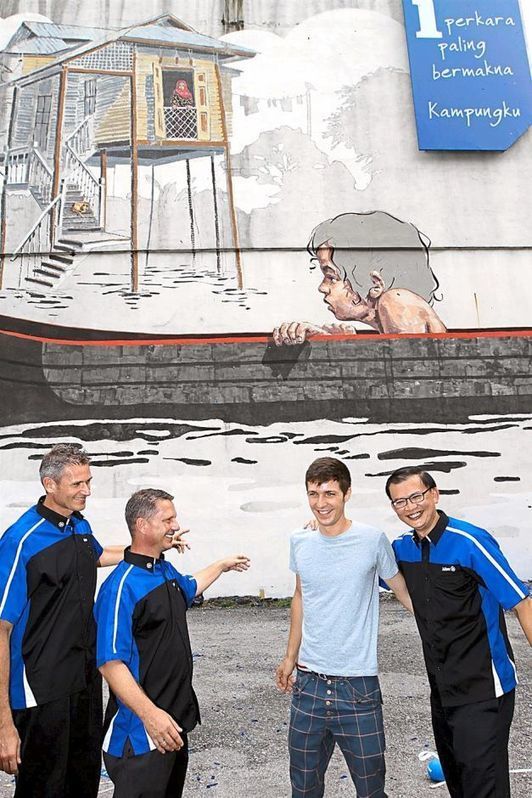 ARTIST Ernest Zacharevic, renowned for his interactive street art in Penang and more recently in Sarawak, has graced Kuala Lumpur with his largest painting yet.
Art May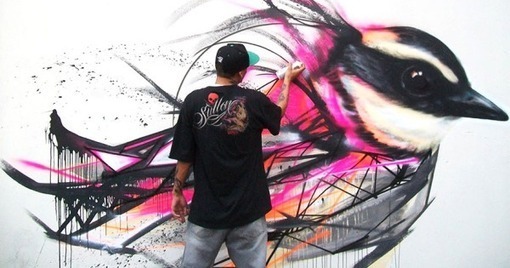 If you love art you definitely need to see some of these places!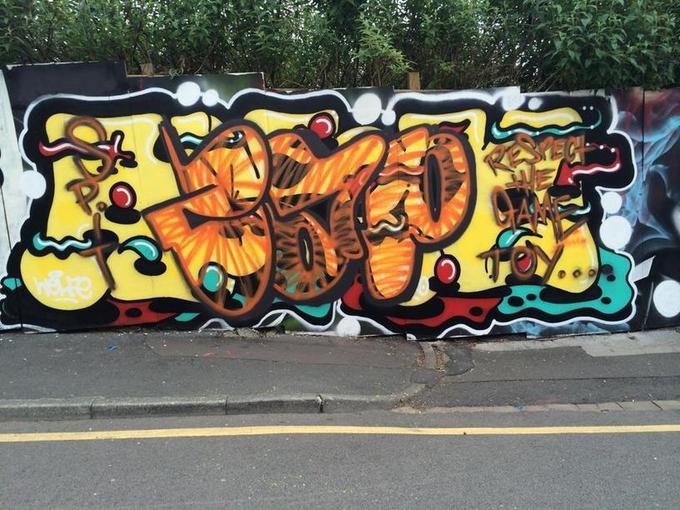 How a Bunch of But-Hurt Street Artists Made Me Question Bitterness In The Photography Community. This has a back story. A few months ago, a Street Artist in Foundry called Foundry painted these on a legal painting spot in …
Joel Bergner Street Art within Zaatari Syrian Refugee Camp. Shapes filled with what teens missed from home #streetart http://t.co/GmLtv4I7ww
I wonder what the impact of bringing art into these conditions will be. Will it on it's own, galvanize the people into a powerful enough force to generate a better life? How free to express oneself is the average artist in a Syrian refugee camp?  For instance, are artworks depicting women with heads uncovered allowed in your average Syrian refugee camp?  I hope so, because this is the kind of image that fills me with a lot of hope.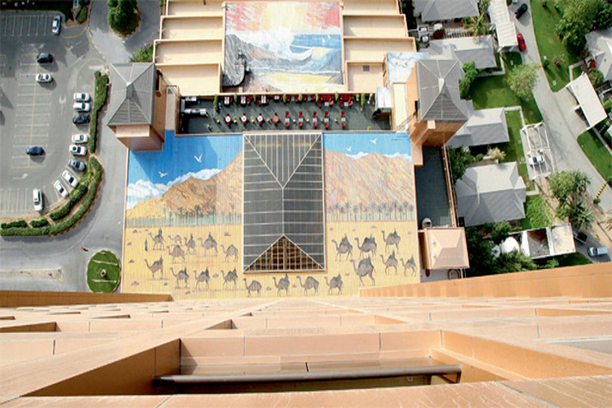 Get to know some of the world's biggest street art pieces.
STREET ART MAY MOST CELEBRATED ARTIST;  —  Charleston City Paper  Street art pops up on King Street as Shepard Fairey prepares to open a new …
ART MAY MOST REPORTED ON ARTWORK;  —  Artist: @[335745623143532:274:Paulo Ito] #Brasil2014
New caricature Street Art piece by Artist @Belinwan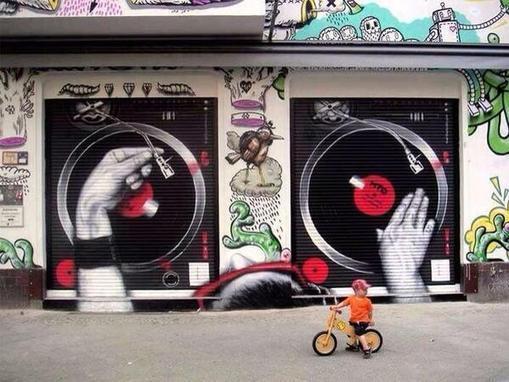 Music in Street Art. Very smart & class turntable by #MTO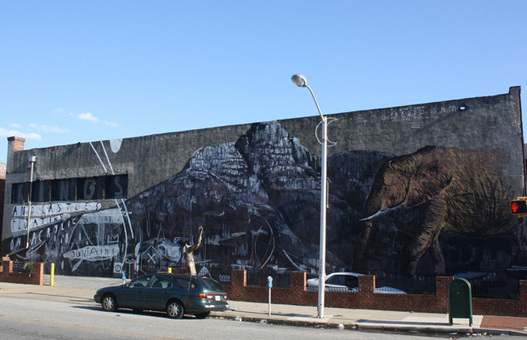 This week's street art column brings you to Baltimore for the annual street art festival.
ART MAY REAL STREET ART FOR INTERNET ONLY  —  This Street Art Animation Is Completely Mesmerizing
Business Insider — If you were to pass British artist INSA's street art in your local neighborhood, you wouldn't think there was anything especially remarkable about it.

Beautiful portrait styled Street Art by #Alex in Au Kremlin Bicêtre, Paris  http://t.co/dUpPZyrjem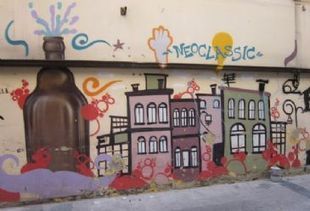 Honoring link between graffiti and street art 2 Turkish entrepreneurs create iPhone app for graffiti seeing street art as form of free artistic expression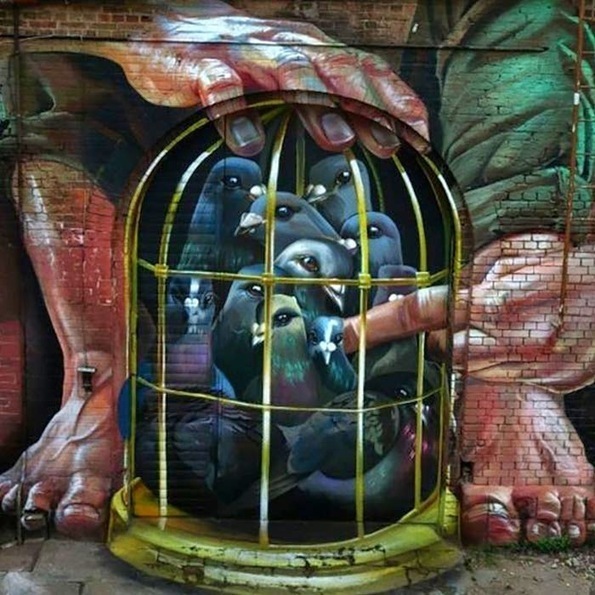 Last seen last March in Berlin, Case Ma'Claim has now landed in Frankfurt where he just finished working on this new piece which is entitled "Secured Liberty".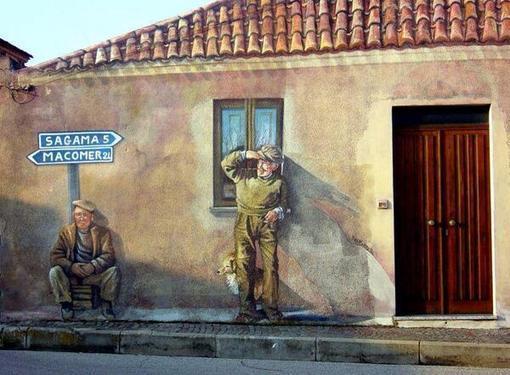 Charming & affectionate Street Art – Mural in Tinnura, Sardegna, Italy http://t.co/j1g6DVBSVR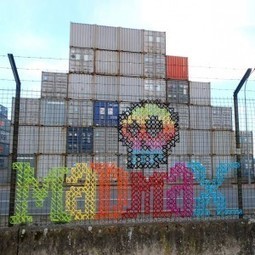 STREET ART MAY BEST YARN;  —   Whether you want to call it a new art form or a simply a hipster hobby, an artist France is pushing street-side string art in amusing new directions. Not …
(
Broken Fingaz
)
Unknown Artist  City: Rheinberg  Foto sent by Sascha Batze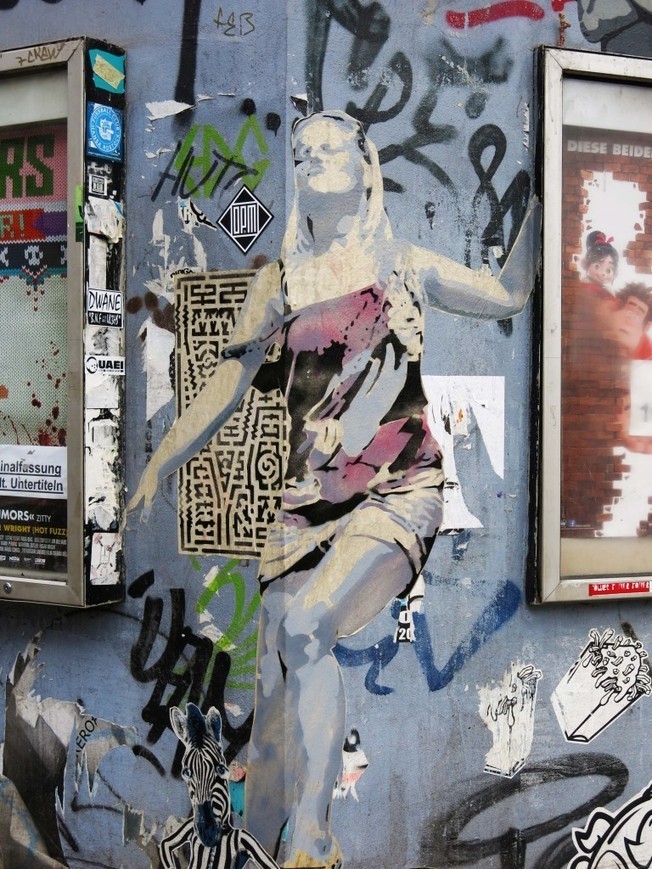 Berlin Street Art interviews the mysterious French street artist SOBR aka Sobre most commonly known for his 'It's Time to Dance' project.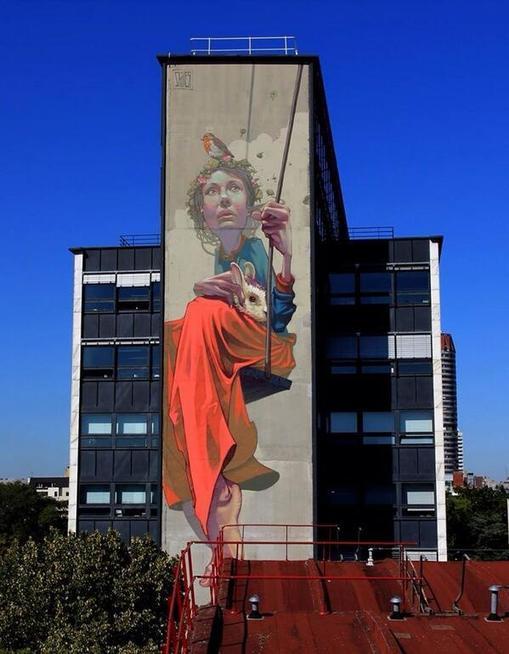 Etam Crew – Sainer, large scale Street Art / Mural in Paris, France
http://t.co/y5FPB11jhk
Stormie Mills : "The passing of freedom is now complete. Thank you to Tina and Paul for paying their respects with the beautiful flowers."
Graffiti artists unite against Egypt's presidential hopeful Abdel Fatah al-Sisi
Artists from Europe, the US and north Africa support their local counterparts with works critical of the former army chief
Stealing graffiti is a crime de L.E.T. Les Enfants Terribles
Stealing graffiti is a crime de L.E.T. Les Enfants Terribles
Saving Barack Obama. More anti Obama street art
We have written a couple of times about street artists, especially in Southern California, who are conducting a guerrilla campaign against the Obama administration. That campaign has escalated, as …
Mehdi Ghadyanloo's Playful Street Art in Tehran | Amusing Planet
In Heaven with You de INO (Miami, USA – 2013) – © : Larrea…
In Heaven with You de INO (Miami, USA – 2013) – © : Larrea Diana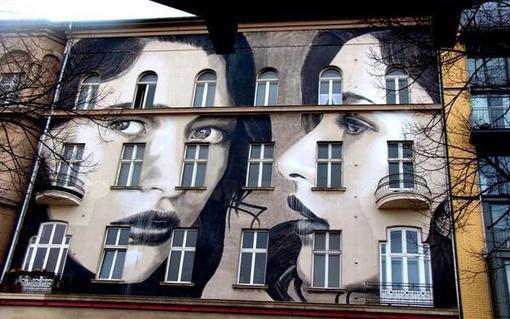 STREET ART MAY STREET I AM FAVORITE;  —  Artist #Rone masterful Street art wall in Berlin, Germany,
#art #mural #graffiti #streetart http://t.co/2hl3OpDL7d
Street Art of Martin Luther King by #Case in Rochester USA @GoogleStreetArt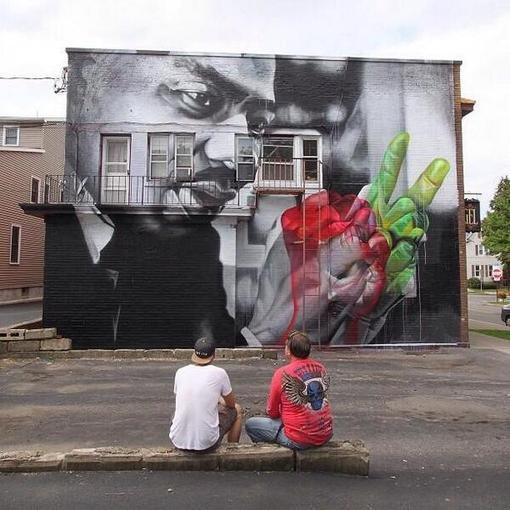 Glorious photorealistic Street Art of Martin Luther King by #Case in Rochester USA 
German Artist duo Herakut street art Mural located in LosAngeles @artistic_ideas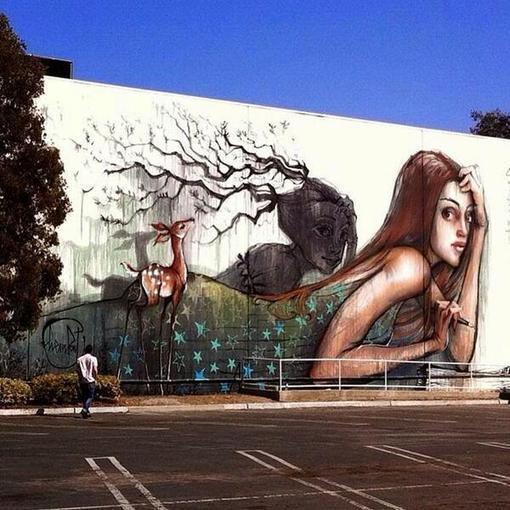 German Artist duo Herakut street art Mural located in LosAngeles http://t.co/ZF1En33tpm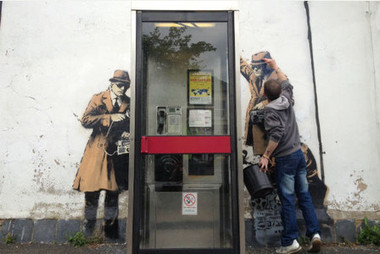 STREET ART MAY BANKSY  —   Two pro-graffiti artists in Cheltenham have helped preserve the so-called Banksy 'spy on the wall' to stop rebels painting over it. The stenciled image has been a hit in Fairview, bringing hundreds of…
Max Clifford caught with his pants down in street art as new claims made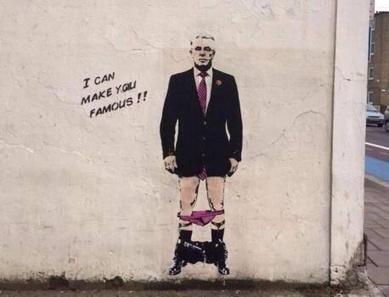 Street art appearing in locations around London, including Battersea, showing Max Clifford with his underwear pulled down are not by Banksy, it has emerged.
All the Rage | Graffiti Made of Plants, Not Paint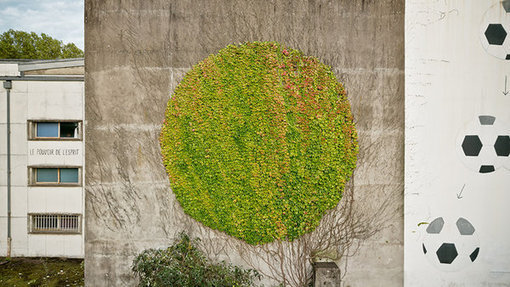 ART MAY BEST USE OF FOLIAGE Street art made using botanical matter is sprouting in locales from Brooklyn to Budapest.
Streetart: Top 10 Murals worldwide – April 2014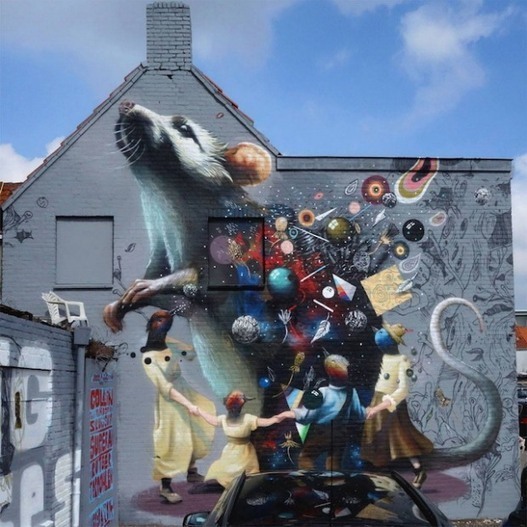 ART MAY THE THINGS KIDS GET INTO THESE DAYS;  —
Timeline Photos – StreetArt in Germany | Facebook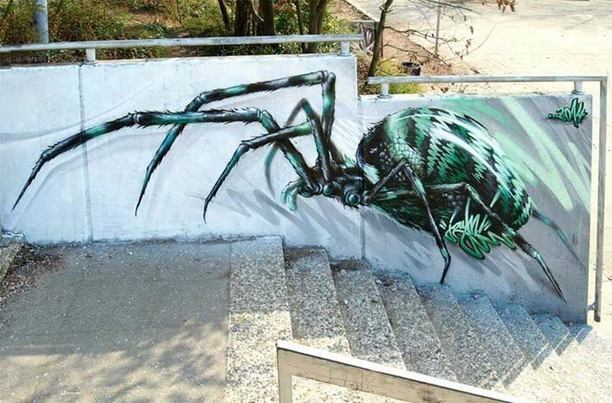 ARTIST: @[227690543908620:274:Jayn | Lackspuren]
City: Lüneburg
Urban X Stitch – Yarnbomb The Cross Stitch meets Street Art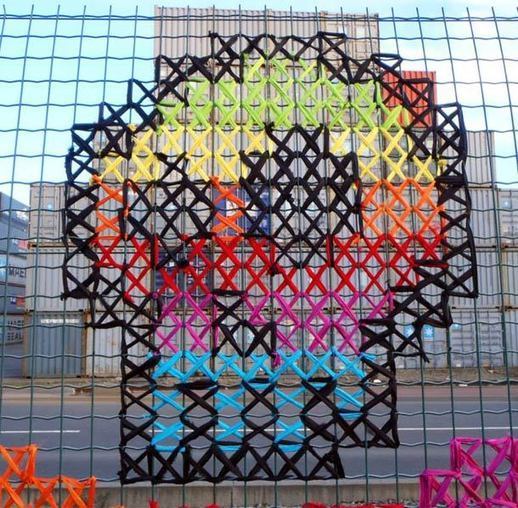 The creation of a French street artist, who with his project Urban X Stitch has fun to transport the technique of cross stitch into the street. Some really bea
ART MAY END